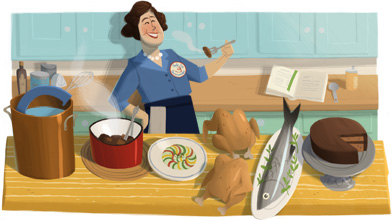 March is National Nutrition Month
Every March, the Academy of Nutrition and Dietetics encourages Americans to return to the basics of healthy eating.   This year, the Academy has announced the theme of National  Nutrition Month as "Eat Right, Your Way, Every Day".
The theme this year encourages people to develop a healthful eating plan that incorporates their food preferences.    There is a misconception that eating healthy requires us to give up our favorite foods.  The Academy is encouraging us to make healthy choices that include our favorite foods.   Most of these foods can be included into a healthy eating plan if consumed in moderation and with appropriate portions.  The goal is to balance the foods and beverages we consume within our calorie needs. 
For more information on National Nutrition Month or other nutrition topics, visit the Academy of Nutrition and Dietetics website at www.eatright.org.
USDA Proposes Standards to Provide Healthy Food Options in Schools
On February 1, 2013, the United States Department of Agriculture announced the new proposed changes called "Smart Snacks in School".  These new standards are designed to ensure healthy options are offered throughout the school including the cafeteria, vending machines and snack bars. 
The new proposal includes:
Promoting healthy snack foods with whole grains, low fat dairy, fruits, vegetables or protein foods as the main ingredient.
Ensuring snack foods are lower in fat, sugar and sodium.
Ensuring the standards affect foods sold on school campus during the day.   Foods sold afterschool or at sporting events will not be subject to these requirements.
Allowing for flexibility for parents to send bagged lunches and allow for holiday and birthday celebrations and occasional fundraising events.
States and schools that have stricter standards can maintain their own policies.
The new guidelines will go into effect one year after the public comment is considered.  
The entire proposal is available for review at
Meatless Mondays

The Florida Department of Health Escambia County has joined the international Meatless Monday campaign!  We're encouraging you to eat meatless for one day a week. 
Meatless Monday is a world-wide campaign that encourages eating less meat for personal health and the health of the planet.  Community efforts around the globe are encouraging people to go meatless for one day a week to improve personal well-being and create a healthier environment.
Meatless Mondays can help you take small, manageable steps toward a healthier lifestyle.  Try eating less meat in a way that works for you – plan one meatless meal a week or make a pledge to go meatless for an entire day!
Improve your health and the health of the planet.  Go Meatless on Mondays!
For Your Health
Curb obesity
Reduce risk of heart disease, type 2 diabetes and cancer
Improve your diet with a variety of proteins


For the Environment
Help slow climate change
Minimize water usage
Help reduce fossil fuel dependence
USDA
Unites States Department of Agriculture.

 FLDACS
Florida Department of Agriculture and Consumer Services.

 SNA
School Nutrition Association.

Online Prepayment System